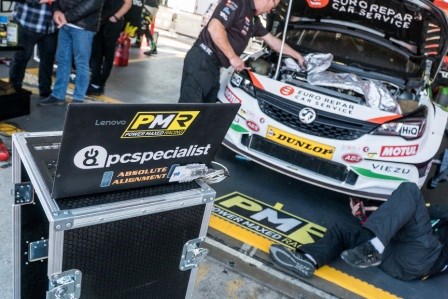 Find out how Absolute Alignment is keeping you on track. If you race or drive track days you'll find this pocket guide to race set up essential reading.
We all crave the ideal "set up" when driving on track, but do you know what to do to find it? With so much adjustable on the modern car, finding that perfect balance can be a nightmare - just where do you start? Our colleagues at BF Goodrich tyres have produced this handy guide to the basics of racing car set up.
The rule of thumb is "one change at a time." It's also no good trying to drive flat out all the time, you need to find a consistant pace well within your capabilities so that any changes in lap time are definitely to do with set up and not your brilliance/mistake. Testing can be very dispiriting, so remember its about finding what *doesn't* work as much as finding what does.
There is no substitute for track time. Does making adjustment "X" seem like a logical move? Then try it, the only thing that matters is the clock not the theory.
Don't forget to record everything. Many teams of all sizes use Absolute Alignment's Bluetooth Pro Wheel Aligner both in the workshop and at trackside. The Bluetooth Pro has 20,000 custom set ups available for detailed recording so you can quickly recall "what worked here last time."
If you don't have access to your own wheel aligner, discuss your intentions with your local Absolute Alignment Approved Motorsport Centre, who will be able to help you find that elusive lap time you've always been looking for.
Area of Adjustment

To Decrease Understeer

To Decrease Oversteer

Alignment Settings

Front Wheel Camber

Front Wheel Caster

Front Wheel Toe

Rear Wheel Camber

Rear Wheel Toe

More Negative

More Positive

Toward Toe Out

More Positive

Toward Toe Out

More Positive

More Negative

Toward Toe In

More Negative

Toward Toe In

Spring Rates

Front

Rear

Soften

Stiffen

Stiffen

Soften

Tyres

Front Inflation Pressure

Rear Inflation Pressure

Front Section Width

Rear Section Width

Increase

Decrease

Increase

Decrease

Decrease*

Increase*

Decrease

Increase

Anti-Roll Bars

Front

Rear

Soften

Stiffen

Stiffen

Soften

Weight Distribution

Front

Rear

Decrease

Increase

Increase

Decrease

Wheels

Front Wheel Width

Rear Wheel Width

Wider

Narrower

Narrower

Wider
* Do not reduce tyre pressure below manufacturers' recommendation, and always increase in 2psi increments to gauge effect
Happy testing, and we look forward to seeing you on the grid!
Parallel Lines