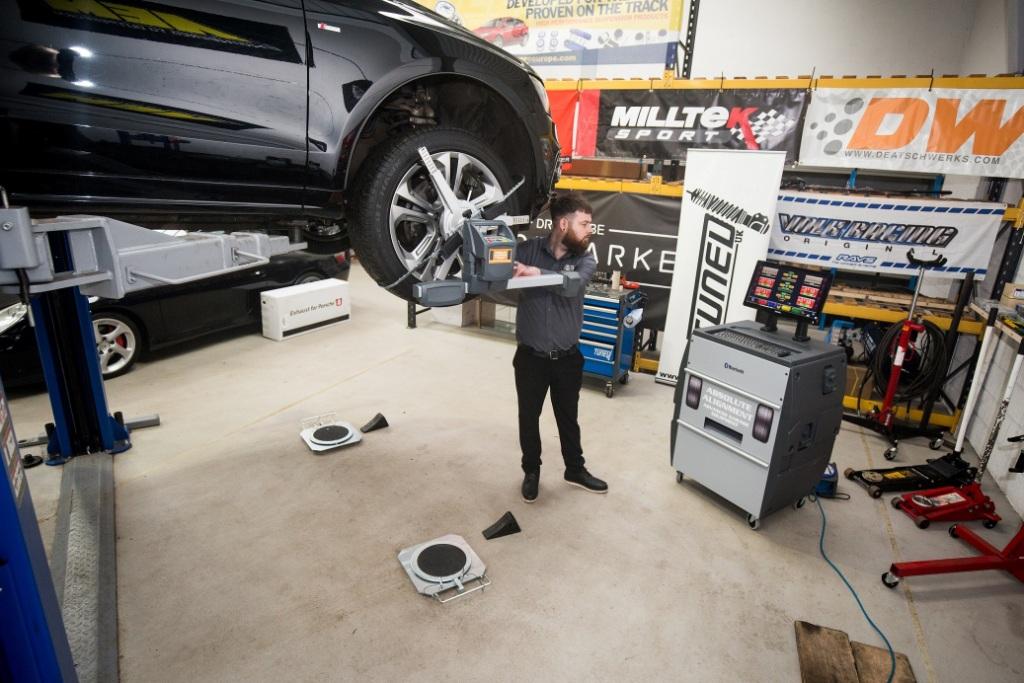 Thanks to the latest technology, four wheel alignment and suspension set up is now very much a science, not an "art" as it used to be. Your local AAA Centre will be equipped with the latest Bluetooth-connected CCD or 3D wheel aligner, together with a database of 25,000+ vehicles from all over the world. Gone are the days of searching through reference books to find your model of car, technicians now take a photo of your number plate and the technology does the rest. Full factory settings will be found in seconds, and your car can be checked for alignment in just two minutes.
How does it work?
Absolute Alignment's four wheel aligners are a 21st Century rendition of the old "string" method of wheel alignment. Instead of rolling out a ball of twine around the car, the measuring heads attached to the wheels automatically draw a virtual box, and precise measurements are taken. These are transmitted back to the central computer using Bluetooth, and calculations take place as to the precise position of the wheels relevant to the manufacturer's specifications.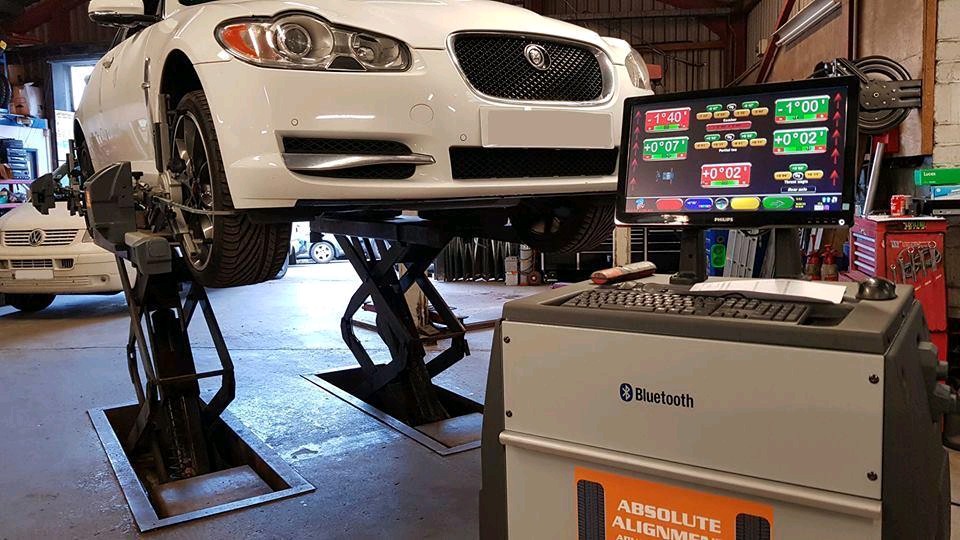 From here, the computer works out the discrepancies and displays graphically the changes that must be made. When all readings are "green", your car is correctly aligned and safe to return to the road!
The check itself takes just a couple of minutes, and your local AAA Centre will normally discuss with you the rectification required before undertaking the work. If it's just adjustment you'll be back behind the wheel in no time - and happy to know that your suspension has had a thorough health check.
Absolute Alignment is a leading provider of wheel alignment equipment to the motor trade. To find the latest alignment technology and see how it can work for your business, go to www.absolutealignment.co.uk.